Housing Program Management
Tools & Workflows
Discharge Planning
Collaborate with residents to create discharge plans. Information is updated automatically through the portal to measure plan effectiveness.
Alumni Portal
Upon discharge, a resident profile transtions to an alumnus profile. This enables your facility to stay engaged with your alumni and track outcome data.
Recovery Resources
Resident recovery depends on a strong support network. Maintain a database of local employers, religious organizations, and support groups in our CRM.
Recovery Navigation
Guide resident recovery by connecting residents with local recovery resources. A roadmap to recovery is the first step to a successful outcome.
Outcome Tracking
Our platform automatically compiles outcome data using cutting edge research measures. We provide benchmark data so you can compare your quality and improve treatment. *Coming Soon
Relapse Intervention
Residents can follow their discharge plan through the portal. Portal activity data helps us to predict relapse and alert your care team for intervention. *Coming Soon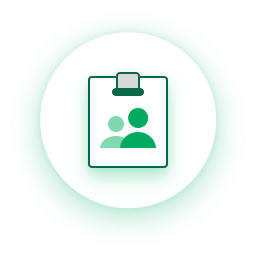 Readmission
If a readmission is required, a new episode of care can quickly be created. Previous information from prior episodes of care can also be viewed.
Client Relationship Management
& Enterprise Resource Planning
The Sober Living App software platform includes all of the core features you would expect from a business management system. We built a CRM and ERP system directly into our platform, giving you everything you need all in one place.